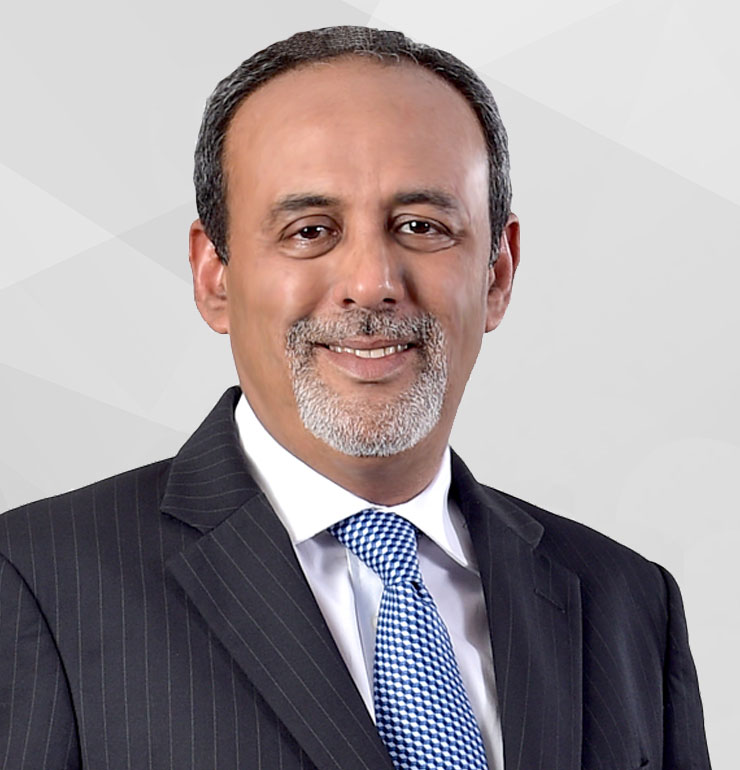 Independent Non-Executive Director
Dato' Abdul Hamid Sheikh Mohamed
Dato' Abdul Hamid Sheikh Mohamed was appointed as Independent Non-Executive Director of Ekuiti Nasional Berhad (Ekuinas) on 1 June 2020. He is a member of the Investment Committee.
Dato' Abdul Hamid is currently the Executive Director of Symphony House Sdn Bhd. He also sits on the board of MMC Corporation Berhad, Maybank Investment Bank Berhad and Maybank Investment Bank Group Holdings Limited Singapore, PT Maybank Sekuritas Indonesia, Tabung Haji and OM Holdings Limited.
He started his career in the accounting firm, Messrs. Lim Ali & Co./Arthur Young, before moving on to merchant banking with Bumiputra Merchant Bankers Berhad. He later moved to Amanah Capital Malaysia Berhad Group, an investment banking and finance group, where he led the corporate planning and finance functions until 1998, when he joined the Kuala Lumpur Stock Exchange (KLSE), now known as Bursa Malaysia Berhad.
During his five years with KLSE, he led KLSE's acquisitions of Kuala Lumpur Options and Financial Futures Exchange (KLOFFE), Commodity and Monetary Exchange of Malaysia (COMMEX) and their merger to form Malaysian Derivatives Exchange (MDEX), and the acquisition of Malaysian Exchange of Securities Dealing and Automated Quotation (MESDAQ). He also led KLSE's demutualisation exercise.
Dato' Abdul Hamid graduated from Emile Woolf School of Accountancy and he is a Fellow of the Association of Chartered Certified Accountants.