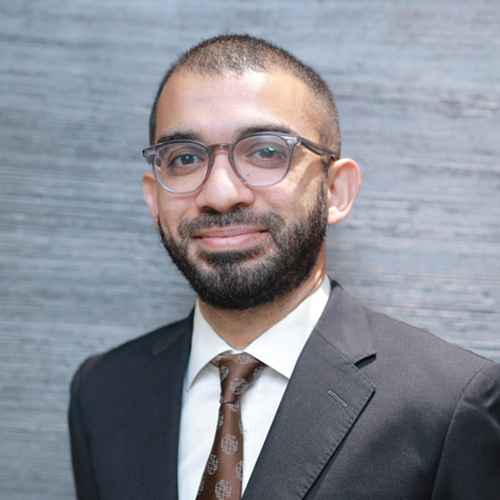 Senior Director,
Investment
Aliff Omar Mohamad Omar
Aliff Omar is a Senior Director of Investment at Ekuinas. He joined the company as a Director, Investment in July 2017 covering the energy and consumer space. He is a member of the Investment Committee and Management Committee.
Aliff carries with him over 14 years' experience in corporate advisory and deal-making. Prior to joining Ekuinas, Aliff was a Director of Investment Banking at UBS AG. He led a number of M&A and Capital Markets transactions in Malaysia and across Southeast Asia, advising corporates within the energy, financial institutions, infrastructure & utility and real estate sectors. Before UBS, Aliff was with the Regional M&A team of CIMB Investment Bank and the Investment Banking Division of Maybank Investment Bank.
Aliff graduated with a BSc in Industrial Engineering & Management Sciences (Cum Laude) with a second major in Economics from Northwestern University and an MPhil in Finance from University of Cambridge.