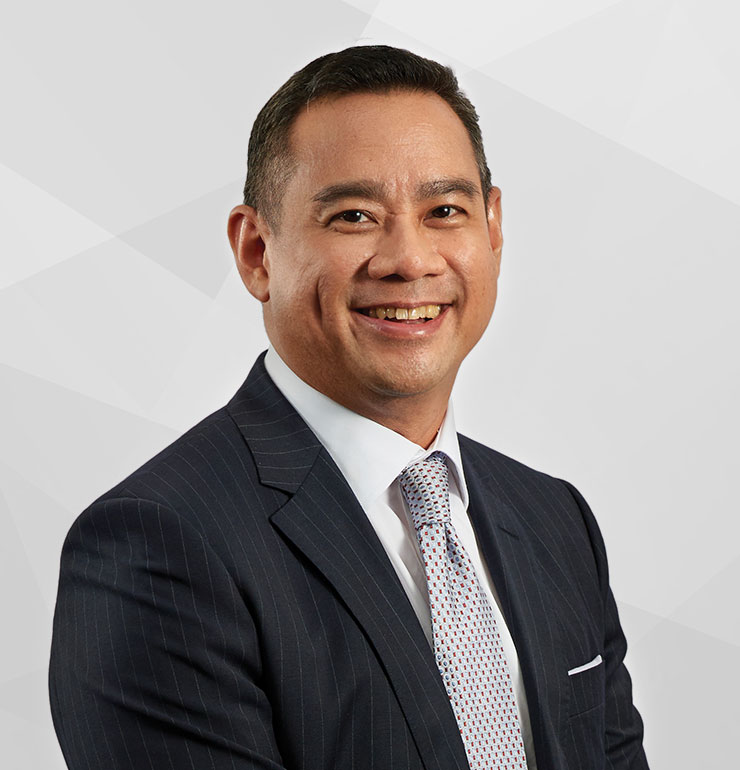 Senior Director,
Investment
Nik Johaan Nik Hashim
Nik Johaan Nik Hashim is Senior Director, Investment at Ekuinas and a member of the Investment Committee and Management Committee. Nik Johaan is one of the Senior Directors leading Ekuinas' investments in food & beverage (F&B), consumer food products and healthcare. He also oversees the Stakeholders' Interest division of Ekuinas which includes Stakeholder Management, Skim Jejak Jaya Bumiputera (SJJB) and Corporate Social Responsibility (CSR).
Prior to joining Ekuinas, Nik Johaan was at CIMB Investment Bank for over 18 years where he led and managed debt capital market transactions, loan syndications, IPOs, project advisory and debt restructuring exercises. During his tenure there, he also served three years in CIMB Bank as Regional Director for consumer and business banking sales. His last position in CIMB was Director and Head, Multinational Corporations and Government Relations.
Nik Johaan graduated from the University of Leicester, United Kingdom with a Bachelor of Arts degree in Economics and has a Master's degree in International Banking & Financial Services from the University of Reading, United Kingdom.