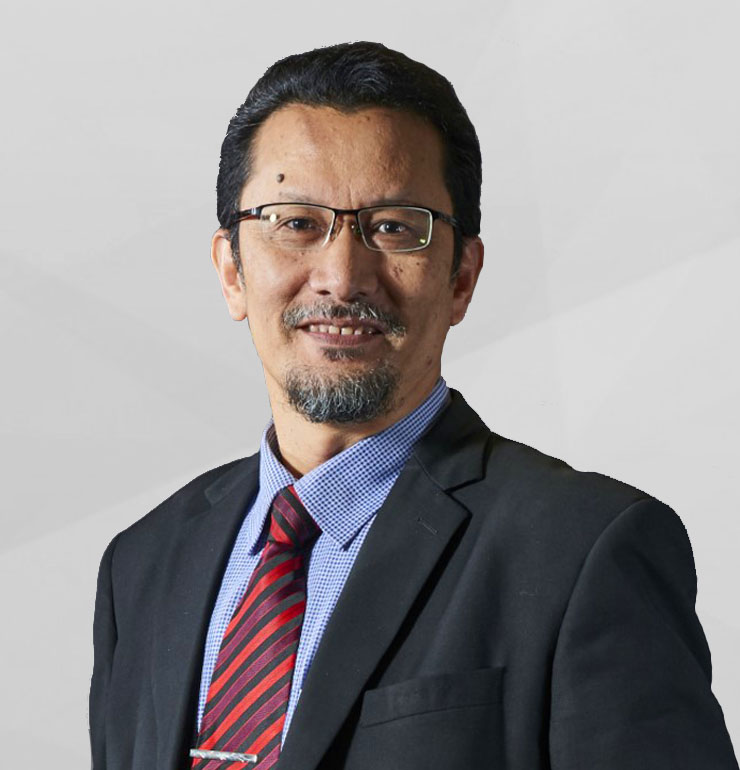 Datuk Seri Saiful Anuar Lebai Hussen
Datuk Seri Saiful Anuar Lebai Hussen is the Non-Executive Director of Ekuiti Nasional Berhad (Ekuinas). He is currently the Director General of the Economic Planning Unit (EPU), Prime Minister's Department (PMD). Prior to this, he served as Deputy Director General (Policy) of the EPU, PMD from 21 August 2017 to 21 October 2018. He was responsible for preparing the Mid-Term Review (MTR) of the Eleventh Malaysia Plan (11th MP), namely on inclusive development and wellbeing, regional development and human capital.
Previously, he served as the Deputy Secretary-General (Management) of the Ministry of Health from January 2015 to August 2017. He oversaw administrative, human resource and training matters related to public health service throughout Malaysia.
He was also in Public-Private Partnership Unit (UKAS), PMD as the Senior Director of the Policy and Development Section (April-December 2010) and the Director of the Corridor Development Section (2009-2010). Throughout his tenure in UKAS, he was responsible for formulating, implementing and monitoring implementation policies, strategies, programmers/projects of the Public-Private Partnership (PPP) and the development of the five (5) economic development regions/corridors.
He graduated with a Bachelor's Degree in Economics from the University of Malaya and a Master's Degree in Economics from the National University of Malaysia. He also holds a Diploma in Public Management from the National Institute of Public Administration (INTAN). He sits on several Councils and Boards such as Iskandar Regional Development Authority (IRDA), East Coast Economic Region Development Council (ECERDC), Sabah Economic Development and Investment Authority (SEDIA), Sarawak Regional Corridor Development Authority (RECODA), Unit Peneraju Agenda Bumiputera (TERAJU), Majlis Amanah Rakyat (MARA), MyHSR Corporation (MyHSR Corp), Malaysian Aviation Commission (MAVCOM), Putrajaya Corporation (PPJ), Johor Corporation (JCorp) and Perbadanan Kemajuan Negeri Perak (PKNPk).