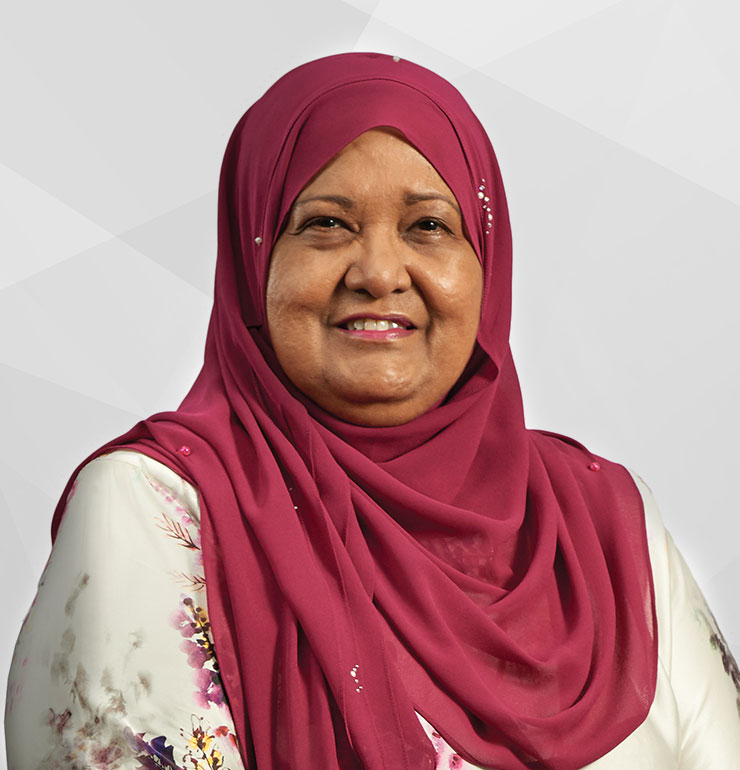 Independent Non-Executive Director
Tan Sri Dr Rahamat Bivi Yusoff
Tan Sri Dr Rahamat Bivi Yusoff is the Independent Non-Executive Director of Ekuiti Nasional Berhad (Ekuinas). She is also the Chairman of CSR Investment Committee and Chairman of the Audit and Risk Management Committee.
Tan Sri Dr Rahamat was in the Malaysian Civil Service for more than 35 years, starting out as the Assistant Secretary (Tax Division) in the Ministry of Finance (MOF), and later served in various positions including Project Officer at Institut Tadbiran Awam Negara (INTAN), Deputy Director of Macro Economy Section at Economic Planning Unit (EPU), Director at Energy Commission, Director in the Budget division and subsequently, appointed as the Deputy Secretary General at MOF. In 2011, she was promoted as the Director General of the EPU, a position she held until her retirement in 2017.
Currently, Tan Sri Dr Rahamat is also a member of the Board of Directors of Perbadanan Insurans Deposit Malaysia (PIDM), Malaysia-Thailand Joint Authority (MTJA) and IOI Corporation Berhad (IOI), as well as a member of the Board of Governors of Multimedia University.
Tan Sri Dr Rahamat holds a Bachelor's degree in Social Sciences (Economics) (Honours) from Universiti Sains Malaysia and a Master's degree in Economics from the University of Western Michigan, USA. She has also been conferred a PhD from the Australian National University.