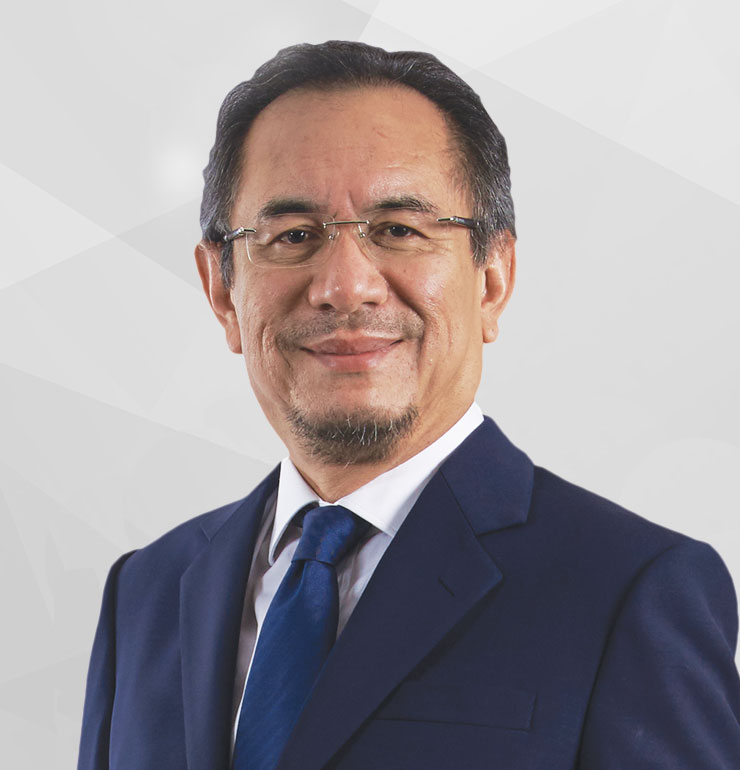 Independent Non-Executive Director
Dato' Abdul Mutalib Alias
Dato' Abdul Mutalib Alias was appointed as an Independent Non-Executive Director of Ekuiti Nasional Berhad (Ekuinas) on 1 May 2022.
Dato' Mutalib started his career at Chase Manhattan Bank in 1985 as a Credit Analyst and was exposed to both Commercial and Investment Banking. He was Vice President, Investment Banking at Chase Manhattan Bank from 1994 to 2000. He moved into the public sector and served various Ministries including the Ministry of Finance, Ministry of Science, Technology and Innovation, Ministry of Energy, Water and Communications and Ministry of Works between 2000 to 2011. In 2011, he was tasked to set up a new Government housing agency, Perumahan Rakyat 1Malaysia or PR1MA and served as its Chief Executive Officer (CEO) until January 2019.
Dato' Mutalib had also served as MARA Council and was a board member of Bank Rakyat and is presently Chairman and Non-Independent Non-Executive Director of Bintulu Ports Holding Berhad.
Dato' Mutalib graduated with a Bachelor of Science in Accounting from Northern Illinois University, and a Masters in Business Administration from Governors State University, Illinois, USA.