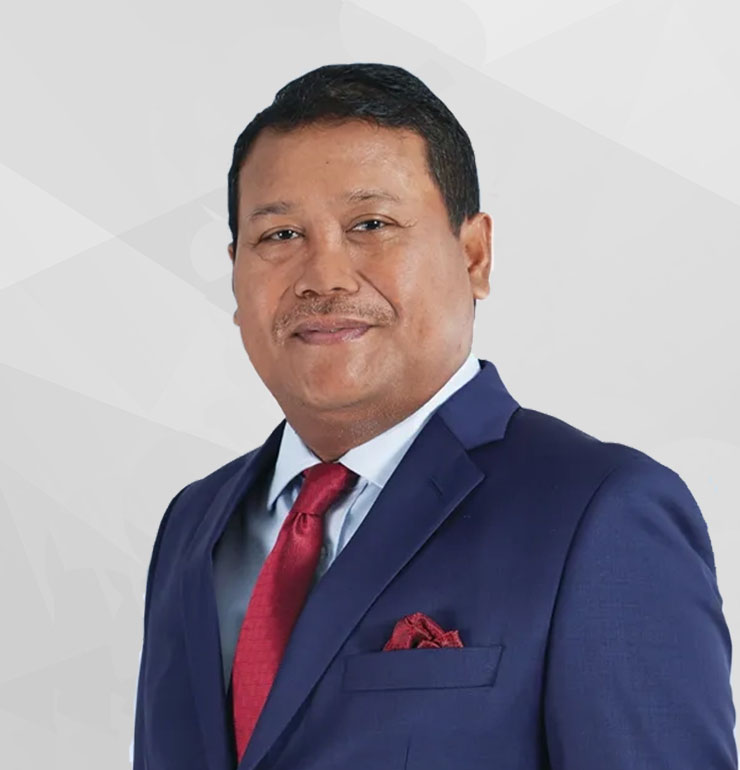 Dato' Nor Azmie Diron
Dato' Nor Azmie Diron is the Non-Executive Director of Ekuiti Nasional Berhad (Ekuinas). He has served in the public sector for 28 years, in various State and Federal Government departments. He currently is the Secretary General of the Ministry of Economy. Prior to this role, he served as the Deputy Director General (Macro) at the same Ministry, formerly known as Economic Planning Unit, Prime Minister's Department since December 2021. He is responsible for socioeconomic development planning, resource allocation, coordination, implementation and monitoring, environment and natural resource management, service and manufacturing for the science and technology sector.
Dato' Nor Azmie had served the Selangor state for 14 years as State Finance Officer, Unit Director State Economic Planner (UPEN) and finally as State Secretary. He also served in the Prime Minister's Department, Ministry of Entrepreneur Development and Ministry of Rural Development. He specialised in socioeconomic policy formulation, management of human resource, natural resources, land development, project management and public finance.
Dato' Nor Azmie also contributed to the corporate sector in his capacity as Chairman and Board Member of various Public Listed and Government Linked Companies including Kumpulan Perangsang Selangor (KPS), Worldwide Holdings Berhad, Selangor State Development Corporation (PKNS), Air Selangor and Darul Ehsan Group Berhad (KDEB) which core business spanned across sectors like the property development and real estate, public utility management, investment as well as manufacturing industry. Currently, he also sits on several councils and boards such as MARA, ECERDC, NCIA, IRDA, SEDIA, RECODA, JCORP.
Dato' Nor Azmie graduated with a Masters in Information Technology from Universiti Kebangsaan Malaysia (UKM), a Bachelor's Degree in Economics from University of Malaya (UM) and a Diploma in Public Administration from the National Institute of Public Administration (INTAN).