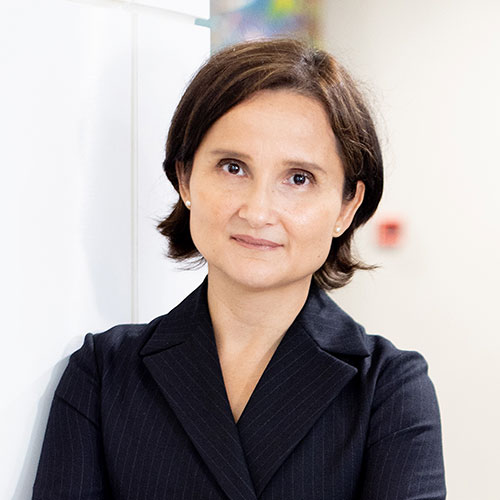 Senior Director,
Legal & Corporate Affairs
Roselinda Hashim
Roselinda Hashim is Senior Director, Legal & Corporate Affairs where she heads both the legal & secretarial department and leads the communications department of Ekuinas. She is also a member of the Management Committee.
Roselinda was previously the Group General Manager of Legal & Secretarial Department at Media Prima Berhad for a period of five years. Prior to that, she was a Partner of Raslan Loong and her practice focused on mergers and acquisitions, joint ventures, corporate reorganisations and other aspects of Malaysian corporate and commercial law. Roselinda has been in practice since 1996 and began her legal career at Shearn Delamore & Co.
Roselinda graduated from the School of Oriental & African Studies (SOAS), University of London with a Bachelor of Laws degree (LLB, Hons) as well as a Masters in Law (LLM). She was called to the Bar of England and Wales, United Kingdom in 1994 and was admitted as an Advocate and Solicitor to the Malaysian Bar in 1996. Roselinda received her licence to act as a Company Secretary by Companies Commission of Malaysia in 2005.