Value Creation Case Studies
Al-Ikhsan Sports Sdn Bhd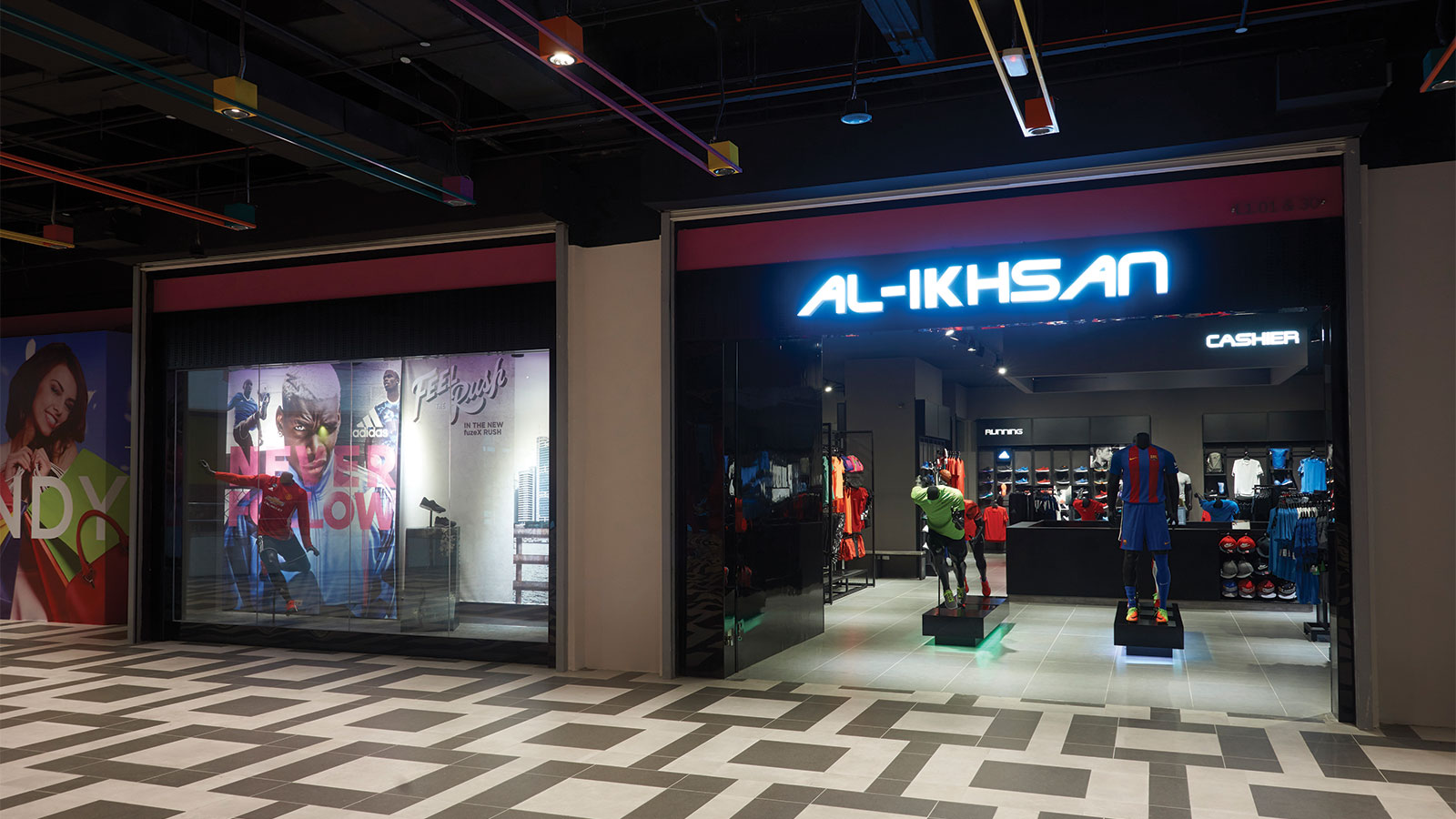 Background
Al-Ikhsan is the largest multi-brand sports retailer in Malaysia with over 100 corporate-owned outlets and ~40% market share. The company retails sports equipment, apparel and footwear from major brands such as Adidas, Nike, Puma, Asics and Lotto.
Al-Ikhsan is the principal owner of the brand AL and markets various sports goods under the trademark AL Logo.
Investment Rationale
A market leader with strong outlet presence in peninsular Malaysia
Attractive & robust domestic sportswear industry with CAGR of ~8% in the 5 years prior to Ekuinas' entry
Clear future growth drivers through private label and Omni- channel opportunities
Margin improvement opportunity via business process optimisation and investment in technology
Transaction Details
Investment type

Investment in a strong Malaysian company
Acquisition Date

July 2016
Ownership

35.0%
Key Value Creation Metrics
Growth Strategy

Expanding market reach via new category specialist store concepts i.e. Football Republic & new lifestyle brand
Strategic planning of outlet development and store expansion
Creating long-term strategic growth plans for private label / licensed brands

Corporate Governance & Financial Discipline

Implementation of strong corporate governance, performance reporting and improved accounting controls
Capital structure optimisation and strengthening of working capital management
Strengthening long-term financial planning and merchandising planning and forecasting process

Technology Transformation

IT system transformation through upgrading of ERP system
Optimising business decision making process via leveraging on BI analytics
Positioning company for digital era – rolling out of e-Commerce, CRM and Omni-channel platform
Ekuinas has contributed so much into 'corporatising' Al-Ikhsan as the Company is now run by industry professionals. This collaboration will continue to add value to Al-Ikhsan's long term growth strategies.
Tuan Haji Ali Hassan
Founder & Chairman